STONE22 is a small, close-knit team of experienced developers and property managers. Our ambition is one of continuous innovation. This results in innovative buildings and enduring partnerships with our clients.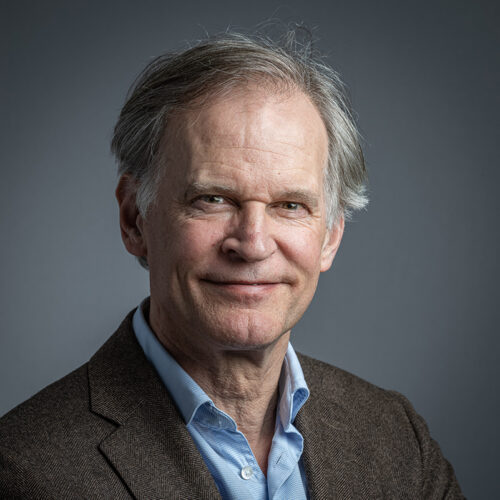 My drive
Seeing and seizing opportunities: that is one of the reasons why I chose entrepreneurship. Entrepreneurship gives me energy. The social dimension of our projects is also an important driver for me. It is amazing to be so closely involved with the most innovative developments in healthcare and science!
My focus
STONE22 contributes to the strengthening of the knowledge infrastructure in the Netherlands, and to sustainable and profitable property ownership of investors and foundations. Through STONE22 I have long been involved in development and acquisition for the Amsterdam Science Park, and in the development of research buildings in various science parks throughout the Netherlands. Within our office I am primarily involved with the contractual and financial aspects.
My experience
After studying architecture at TU Delft and Business Administration at Erasmus University Rotterdam, I worked as a consultant at Twynstra. Subsequently, I assumed various management positions with a focus on property management, asset management, and development. At the age of 32 I was appointed Head of Facility Services and Real Estate of Erasmus MC, and five years later I became Managing Director of Beurs Rotterdam N.V. (Beurs-World Trade Centre Rotterdam). In 2002 I started my own company and since 2009 Mark Achterberg, Paul Nijhout, and I work together under the name STONE22.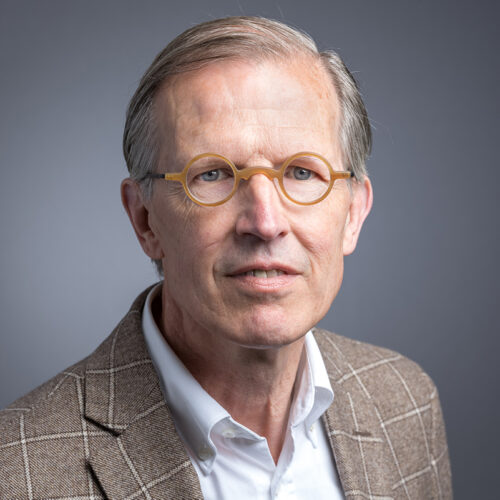 My drive
Creating inspiring working and living environments: that's what gives me energy. On the one hand, you want to optimally fulfill the wishes and requirements of the client and future users, and on the other hand there is the challenge of ensuring that buildings are smart, future-proof, and aesthetically appealing. To me, that is the art of development.
My focus
With STONE22, as a team, we are increasingly focused on research buildings in science parks and on the development of campus locations. We want to be of service to the scientists of the future. I focus mainly on the project development side of things. This means that I am not only engaged with the content and organization of the design, from concept to realization, but also with the contracting of construction partners. I also ensure that the realization of a project remains within its financial framework.
My experience
After studying Civil Engineering at TU Delft and earning an MBA at Erasmus University/Rochester University, I worked for over 10 years in construction before moving into project development. Holding various management positions, I have contributed to the development and realization of numerous compelling projects.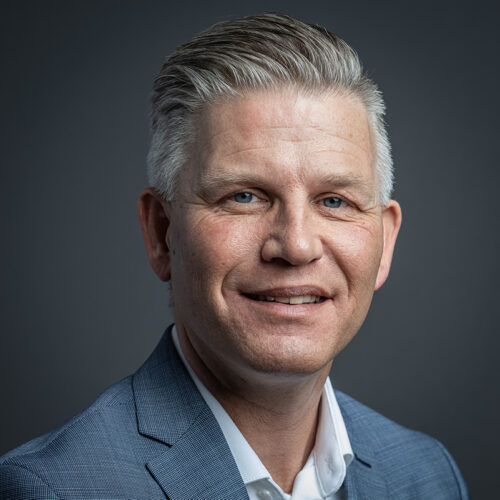 My drive
I like to bring quality to organizations. I focus on process optimization, financial management, IT, interim management, business advice, and I am a good sparring partner. Long-term partnerships with clients are my starting point. Sustainability is an important theme for me. That is why, outside STONE22, I am also involved in various innovative projects in the field of sustainable urban logistics and last mile delivery, among other things.
My focus
At STONE22 I am responsible for the finances of both STONE22 itself and of the real estate management we do on behalf of external clients. I organize the finances related to property management and deliver the quarterly reports to clients. STONE22's real estate management is professionally designed so that our clients can reliably use data to steer their enterprises.
My experience
After completing my studies in business economics I held various management and executive positions, including in the IT and real estate sectors. In 2013 I started my own company, Menggali Finance & IT, which deals with optimizing business processes and systems, outsourcing, and interim management. In recent years I have specialized in real estate companies. This is because real estate management and development requires specific financial expertise.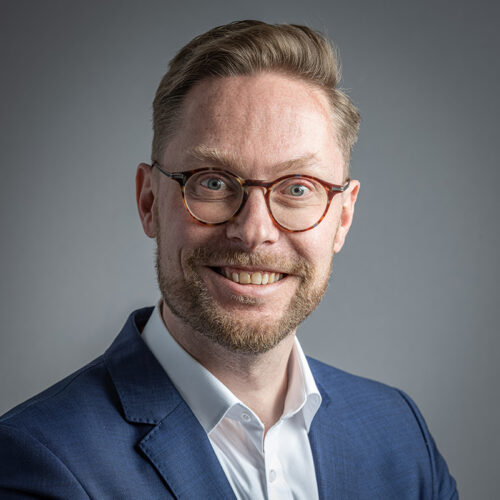 My drive
How do you create appealing, practical, and delightful workplaces for people? That's what fascinates me. I have always been a stickler for organization. Thus, when developing new buildings, I like to apply my organizational talents. Acting as a liaison between the client, the end user, and the design team is the best job there is! I get to see high-quality (work) spaces in our buildings grow, literally and figuratively, from the drawing board to reality. And, because a society consists of more than bricks and mortar, I also find it important to be active in volunteer work.
My focus
My task as project manager is to provide support to all stakeholders during the design and realization process: process-wise, financially, and professionally. I ensure an efficient follow-up of all requests, questions, and decisions that arise during a building's development process. A building must not only be aesthetically appealing and sustainable, but also practical, safe to use, and with its amenities logically situated. I enjoy playing a linking role between the architect, contractor, client, and whoever else is involved.
My experience
After studying Facility Management, I worked for several years as a facility manager and facility services buyer. At the Amsterdam Science Park I was able to grow into an all-round real estate professional at Matrix Innovation Center. At this time I also completed my studies in construction business administration. Because of my work as project manager and landlord of laboratory and office space , I have gained considerable knowledge in purchasing technical services and laboratory equipment, Park Management, leases, environmental legislation, BREEAM, WELL, Occupational Health and Safety, and Security.